$500,000 Awarded and Growing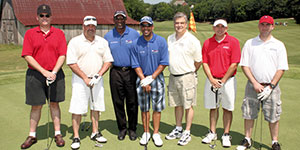 Join John and his friends for a few rounds of golf at the beautiful Hampton Cove golf course. Start the event at the Players Party then get out on the links!  (More information under the Pairings Party and Golf Tournament tab.)
We are pleased to announce that the following celebrity players will join us for the 2018 Celebrity Golf Tournament and Pairings Party!
John Banaszak
Jerome Bettis
Mel Blount
Robin Cole
Joe Cribbs
Trai Essex
Randy Fuller
Reggie Garrett
Chris Goode
Boby Lee Harden
Rashad Johnson
Louis Lipps
Greg Lloyd
Ron McKinnon
Spike McRoy
Michael Merriweather
Andre' Reed
Donnie Shell
Richard Shelton
Dwight Stephenson
Cliff Stoudt
Yancey Thigpen
Mike Wagner
Hines Ward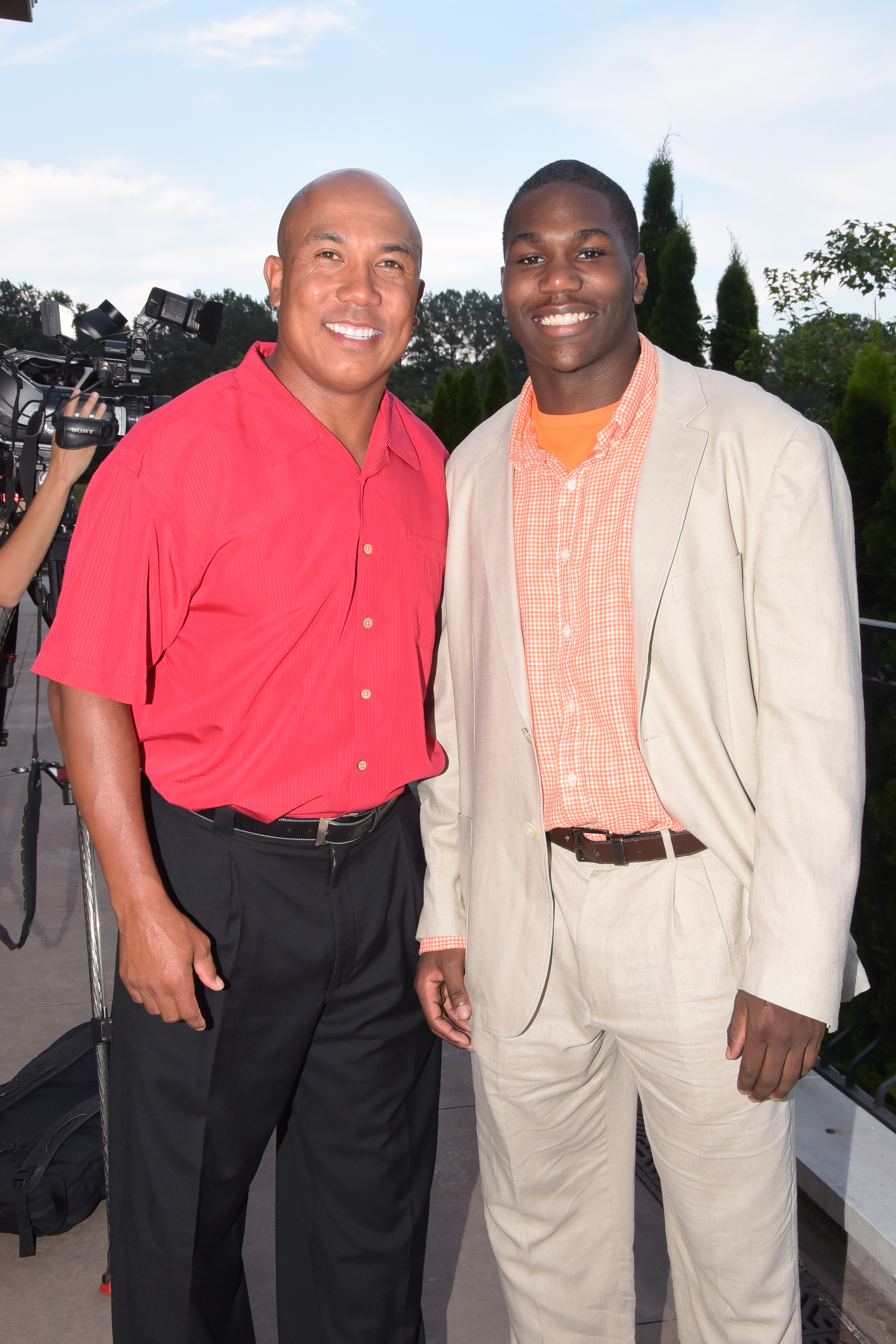 2018 Stallworth Athletic Awards Announced
Rauls, Langham, Davis Named Stallworth Award Winners
Honorees To Be Recognized At June 7 Pairings Party
HUNTSVILLE, Ala. – A Hall of Fame coach who has made state-championship history, a four-star football recruit and a softball player undeterred by a disability are the winners of the fourth annual John Stallworth Award.
Al Rauls, the softball coach at Buckhorn High School, football standout Malik Langham of Lee High School and Sparkman High softball standout Taylor Davis will be honored on Thursday, June 7 as part of the 16th annual John Stallworth Foundation Golf Tournament festivities.
The winners will be recognized at the pairings party at the Huntsville Botanical Garden. The event begins at 6 p.m. with a social hour and silent auction and the program begins at 7.  One of the Foundation's 2015 winners, Kerryon Johnson, is pictured above with Steelers great Hines Ward at the Celebrity Pairings Party.
The award is presented by the John Stallworth Foundation, which provides scholarship assistance to deserving students. The award itself comes with a donation to the coach's program and with scholarship assistance for the winning athletes.
Along with honoring the John Stallworth Award winners, guests will meet the celebrity participants in the June 8 golf tournament and hear from students who have earned John Stallworth scholarships. The Foundation has distributed more than $500,000 in student scholarships. Currently, 10 students attending Alabama A&M, Stallworth's alma mater, and 10 students attending other universities in the state are receiving scholarship support.
Davis was an All-State softball player despite being born with Erb's Palsy, a condition that requires her to catch and throw with the same hand. She won the Cornelius A. Martin Award at Sparkman, is a Bryant-Jordan scholar, a leader in Sparkman's FCA program and had a 3.84 GPA. She has signed a scholarship with Western Kentucky, where she plans to major in pre-med.
Langham, an All-State defensive end, has signed to play at the University of Florida. He was the state's Class 5A Lineman of the Year, with 104 tackles, 14 for a loss, and 11 sacks. An honor student, Langham also played on the Lee basketball team.
For Al Rauls, this has been a year of honors. In March he was enshrined into the Alabama High School Athletic Association Hall of Fame, then in April he was inducted into the Huntsville-Madison County Athletic Hall of Fame.
Rauls was the first African-American coach to win a state baseball championship (1992, at New Hope) and when Buckhorn's girls won the 2017 state title, he became only the second coach to win a championship in both sports. His 2018 team also reached the state tournament. A former college baseball player at Florida A&M, he has been head baseball coach at Alabama A&M and also coached at Bob Jones, Sparkman and Butler.
Previous athletes who have won the award are Kerryon Johnson (Madison Academy football), Josh Langford (Madison Academy basketball), Brandon Crosby (multi-sport athlete at Mae Jemison), Kenysha Coulson (multi-sport athlete at Lee) and Abby Brooks (Madison Academy volleyball). The coach of the year winners have been Jack Doss (Johnson basketball), Ronnie Stapler (Westminster basketball) and Richard Wilson (Lee tennis).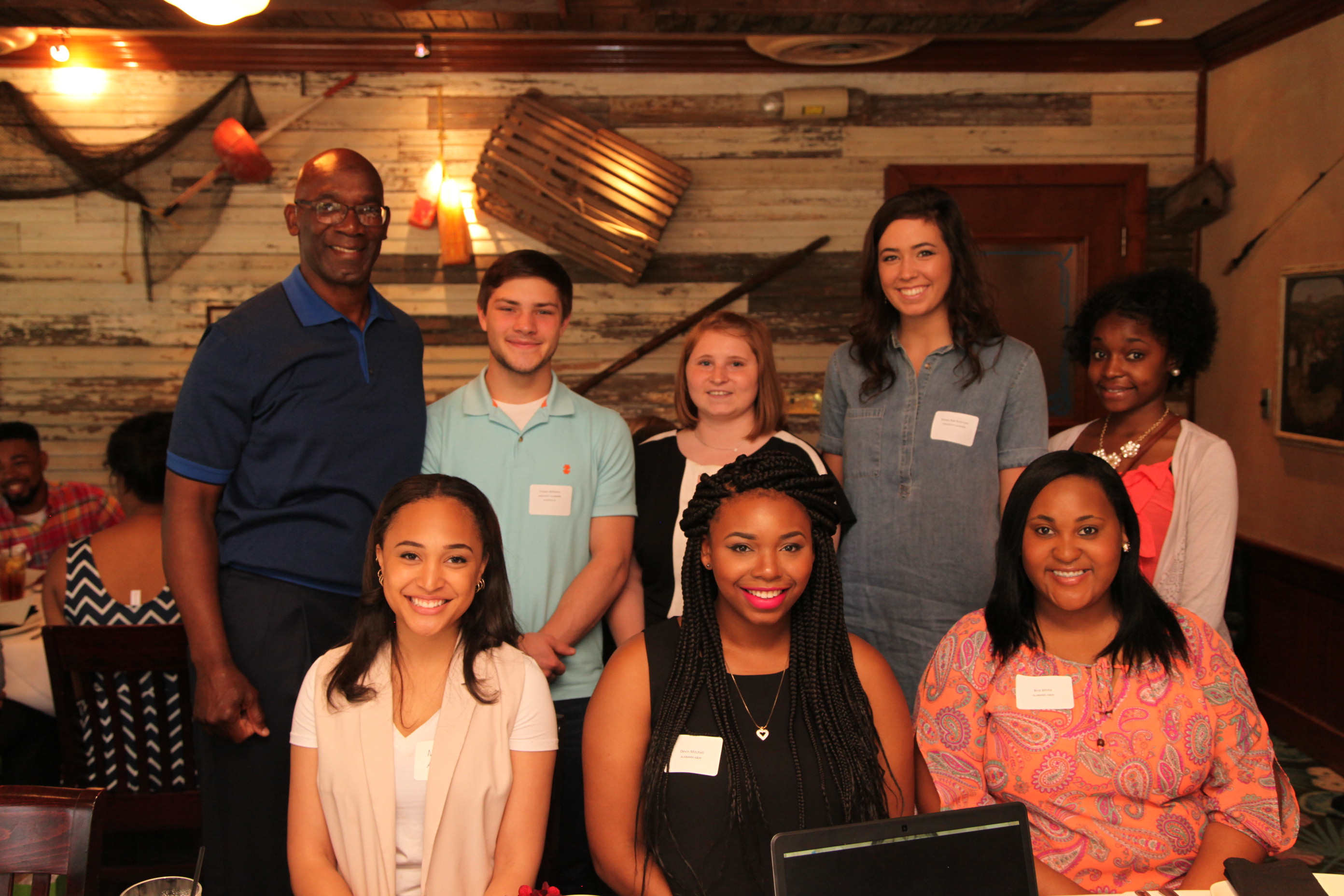 Many deserving students are denied the opportunity to develop their full potential. In recognition of this need, the John Stallworth Scholarship is awarded to deserving students attending universities in Alabama.
Learn More