About The Foundation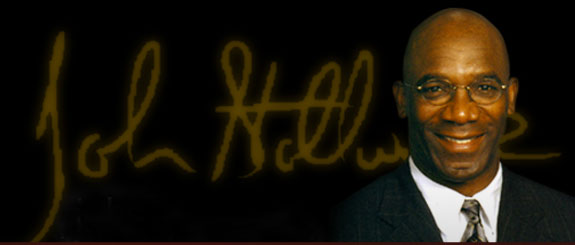 The John Stallworth Foundation (JSF) was created in 1980 by John and Flo Stallworth, to provide merit-based scholarships to deserving students attending their alma mater, Alabama A&M University.
The JSF assists academically gifted, deserving students from diverse economic circumstances. Many of these students do not have the financial means to attend college and are often denied the opportunity to develop their full potential.
To help alleviate these crippling financial obstacles, the JSF awards up to ten scholarships annually to students attending Alabama A&M University, and up to ten annual scholarships to recipients attending other universities in the state of Alabama.
Since its inception, the Foundation has awarded over $500,000 in scholarship awards, thereby allowing numerous students to realize their dream of obtaining a college education.
Recipients who meet the application criteria are selected from an applicant pool of national scholars by the Foundation's Scholarship Committee. The John Stallworth Foundation is independently operated by its Board of Directors as a non-profit (501-c-3) organization. All donations are tax deductible, as allowed by IRS guidelines.
Freeda McDowell serves as the Foundation's Executive Director.
John Stallworth, Chairman
Stallworth is currently a partner at Genesis II, a family business created with Bobby Bradley in 2006 to enhance both partner's philanthropic support efforts, investments and related business interests.
Additionally, Stallworth currently serves as Chairman, Board of Directors for the John Stallworth Foundation, founded in 1980 to provide college scholarships to students attending his alma mater, Alabama A&M University. The Foundation hosts an annual golf tournament to raise money for scholarships. Beginning in the Fall of 2013, the Foundation will begin granting scholarships to students attending other universities in the state of Alabama.
Board Members
Mrs. Flo Stallworth, Secretary
Mr. John Stallworth, Chairman
Ms. Bobby Bradley
Mr. Tharon Honeycutt
Dr. Pam Hudson
Mr. Bob Ludwig
Mr. Tom Meyer
Dr. Julius Scruggs
Mr. Rankin Sneed
Mr. Vernon Stephens